This is the home of Climate Change Studies at UIC. Join us as we work towards a more just climate future.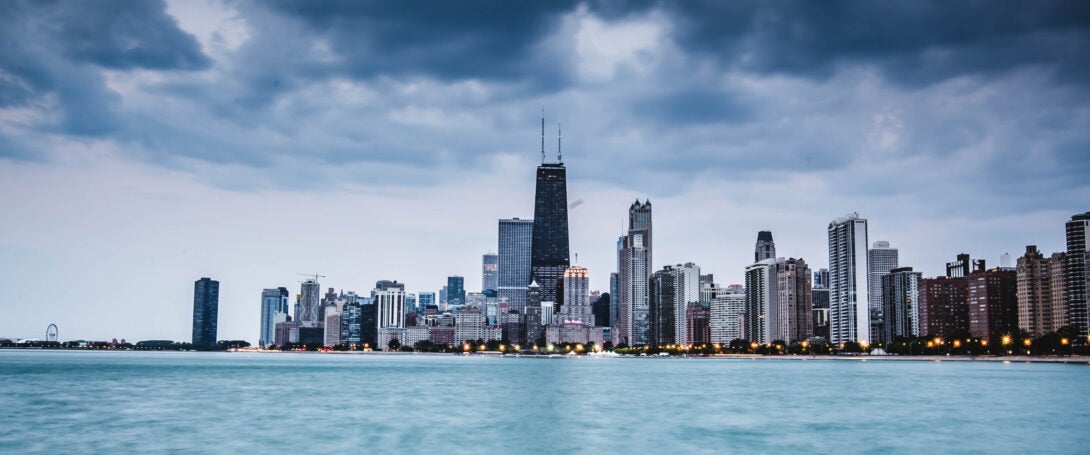 Climate change is a rapidly growing global force affecting every aspect of life and society. Severe weather, heat waves, drought, floods, wildfires, sea level rise and desertification are already beginning to create challenges spanning food supply, public health, urban livability, mass migrations, crime, politics, corporate stability, international relations, and the survival of human and natural ecosystems. Present and future generations will need new approaches to accommodate these strongly interactive impacts and will have to devise creative solutions that are not yet apparent. These signature challenges of the 21st century require interdisciplinary engagement and preparation.
Check back over the coming weeks and months as this website continues to grow and share resources with the UIC and broader Chicago community. If you have suggestions for resources and content, please contact any member of the CCS Group.
Summer Institute on Climate and the Environment Heading link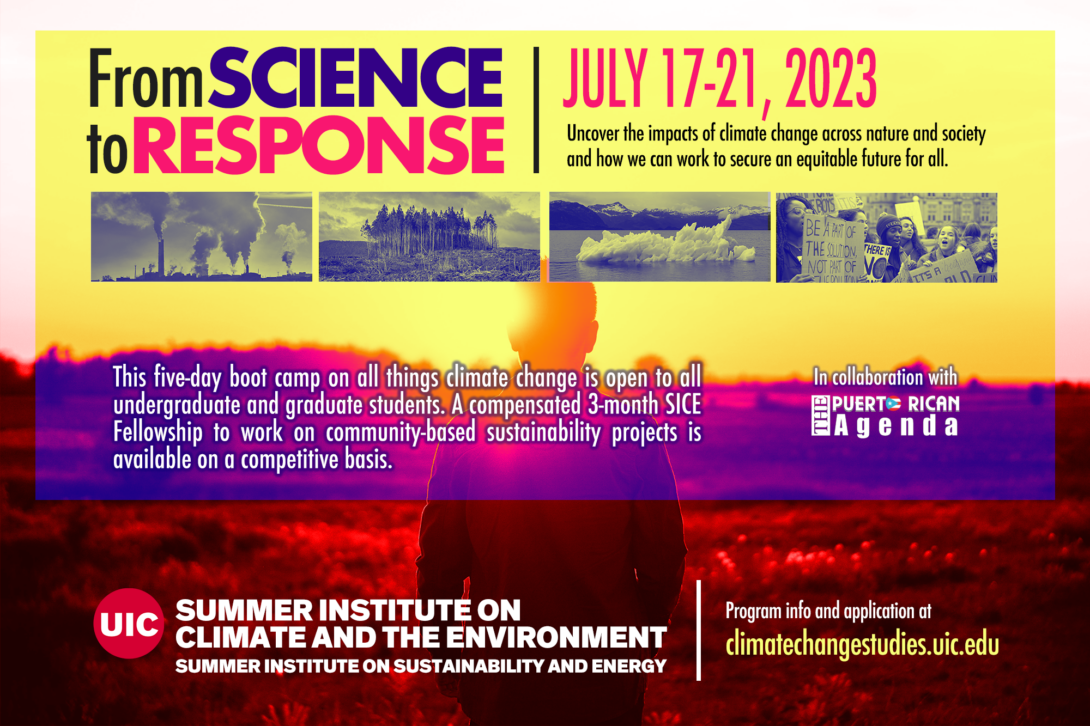 The Summer Institute on Climate and the Environment (SICE) explores the interconnected challenges we face as as result of climate change—from science to response. Open to undergrads, graduate students, and beyond, the program includes a one-week intensive bootcamp option or a competitive three-month paid research and fieldwork based internship. More details can be found on the SICE page.
Summer 2023 Programs
SICE Scholars Program
Application Due Date: June 1, 2023
Program Dates: July 17-21, 2023
SICE Fellows Program
Application Due Date: April 15, 2023
Program Dates: May-July, 2023 (some flexibility)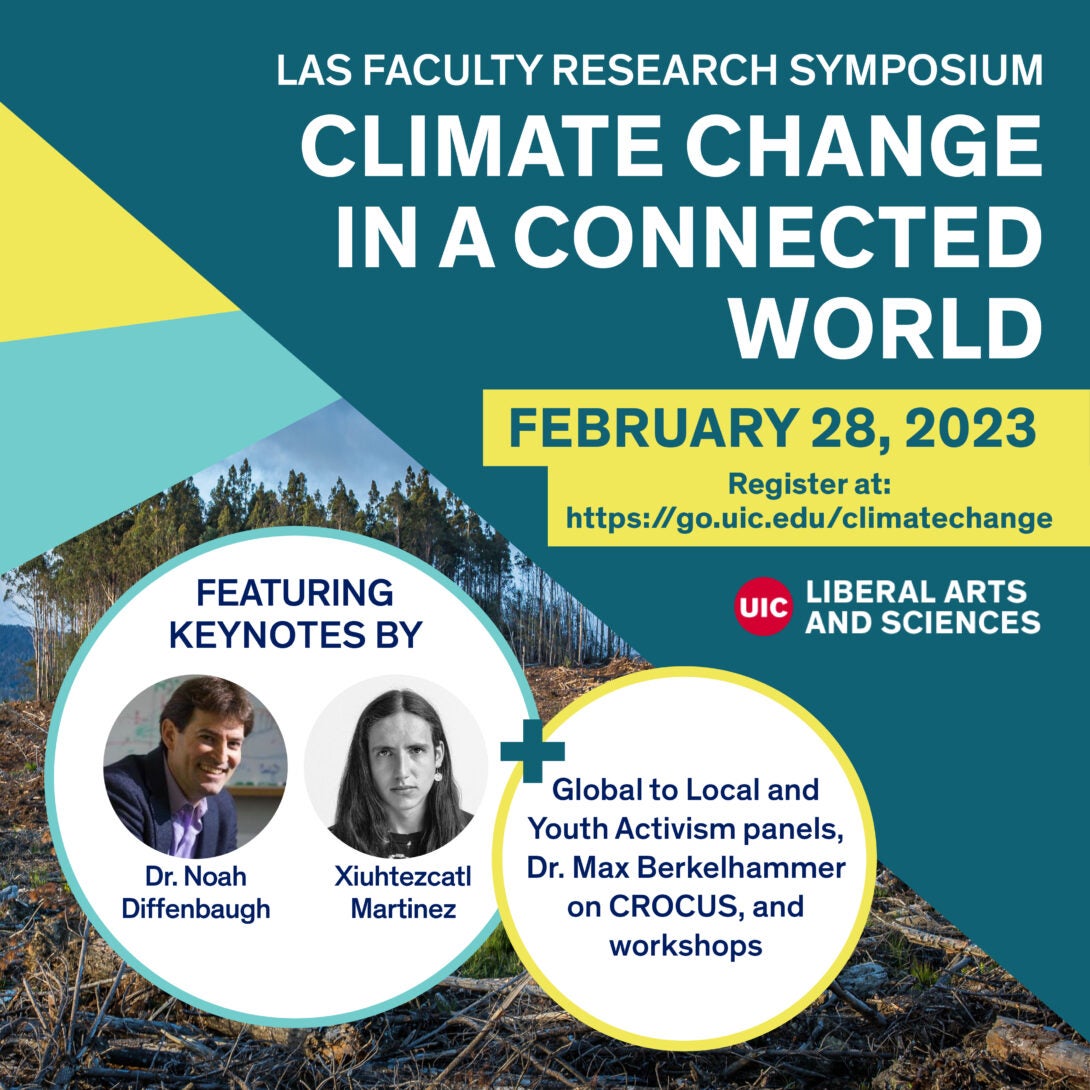 The Climate Change in a Connected World Symposium will feature keynotes by Noah Diffenbaugh and Xiuhtezcatl Martinez, panel discussions, and workshops with faculty, students, climate scientists, and activists. The program is open to all—students, faculty, staff, and the broader Chicago community. Lunch is included and a reception will follow.
Detailed agenda coming soon! More details here.
Date: February 28, 2023
Time: 9:00 AM – 5:00 PM
Location: SCE Illinois Rooms, 750 S Halsted St., Chicago, IL 60607